AJD and i are one new closet door away from finishing the living room in our house. it's been a process decorating the living room. both of us have been picky, which i think paid off since we didn't settle for anything and really decorated the room with our style. here are a few details from the room.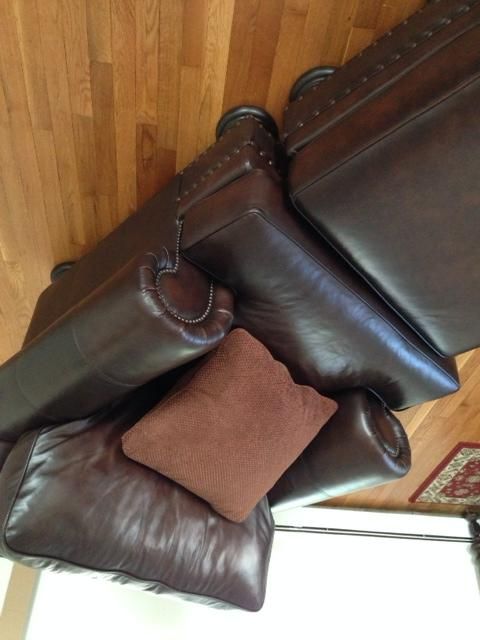 over the summer we upgraded our furniture to an awesome leather couch, chair and ottoman, and accent chair. i personally took a nap on the couch and this chair over the weekend. nap approved.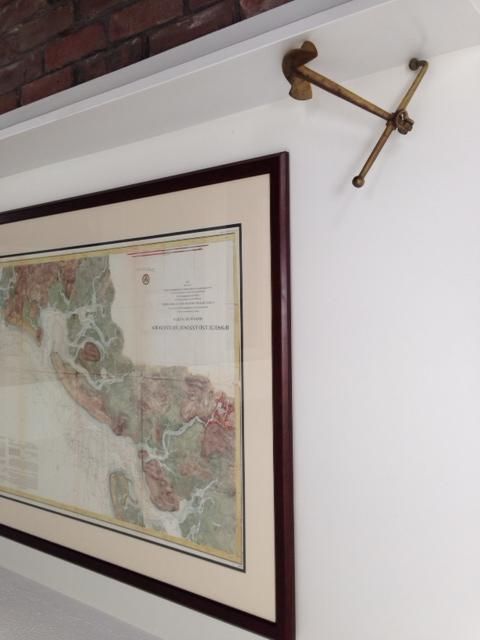 for the mantle and over the fire place, AJD found this awesome brass anchor on ebay, which meshes perfectly with our antique harbor map from 1857.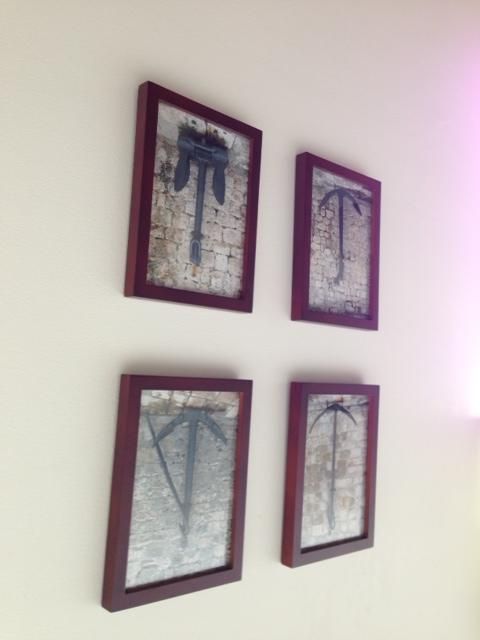 when we were in croatia, we were outside the maritime museum and i noticed these four distinct anchors. i thought to myself, self, you love nautical things, you should take a picture of each anchor and hang said pictures in your house. voila. croatian anchors.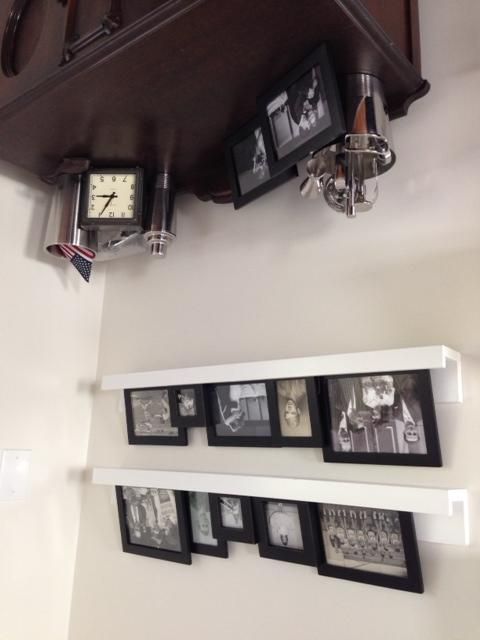 and this is my crowning achievement of the living room. i've been thinking about having a black and white gallery wall since before we moved into the house. after collecting the pictures and the frames, i realized i don't have the patience to hang a gallery wall. enter these awesome photo ledges. all my black and white dreams have come true. all the pictures are of our family members (great grandfathers, grandparents, and parents). we're still collecting a few more, but these ledges finally got hung this past weekend and i love everything about them.