yes, it was 70 and sunny today. was i excited? absolutely not. my apartment was probably 95 degrees
when i woke up. for some ungodly reason i decided to wear my hair down. the train was uber humid and of course delayed so by the time i got to work this morning, my face was beyond sweaty and my hair was a humid mess. if i could find a climate where it's 60's and not humid all the time i would be a happy lady. and that my friends is how you take a beautiful day weather wise and ruin it. anyways, here's my outfit.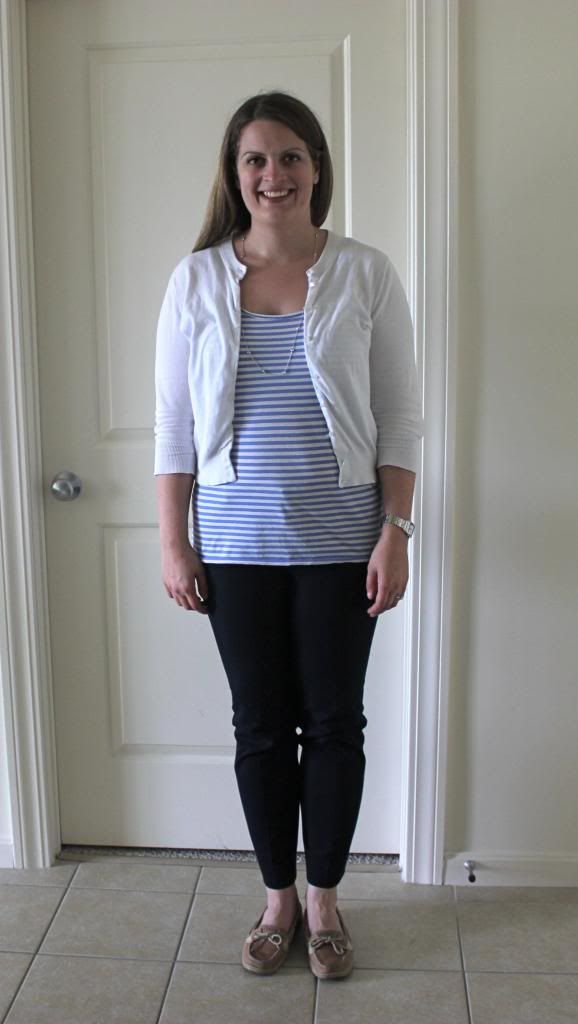 shoes: sperry (old but you can buy them everywhere still); pants: banana republic sloan slim cropped (current); tank and cardigan: j.crew factory (old); necklace: gift; watch: burberry (old)
these pants are awesome. everyone should buy them. they're stretchy but don't stretch out, you know what i mean? i really wanted the j.crew minnie pants, which are similar, but they have a side zipper. i loathe side zippers on pants. these pants are the same style but with a normal button/zipper and i think quite cheaper. also this cardigan has had it. it's looking quite worn even from far away. up close it's even worse. anyways, i dislike this outfit as a whole but frankly i was sweating this morning and just threw on some clothes so i could get out of the apartment. pants are a win though.
p.s. i have been watching this video nonstop. i may watch it every day on the train ride home. it is amazing.