this past weekend was a big one. besides buying a house, it was my bester's 30th birthday. somehow a few of us pulled off a big surprise bash. it turned out excellently. before the big surprise, miss andrea and i hit up the mall for a new birthday outfit and to get our nails did.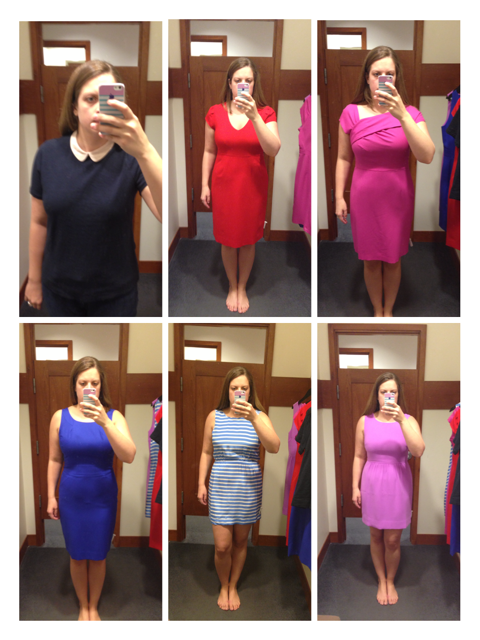 i tried on a bunch of different things in j.crew. unfortunately only the red dress was a winner. it was on sale and then all sale was an additional 30% off, so i got it for a steal and can wear it to one of the showers or rehearsals (and to work) i have coming up in the summer o'weddings. i loved the pink dress with the different neckline, just not in that color. if the navy or green goes on sale, i'll be sure to snag it up because it is a perfect work dress. i absolutley loved the striped dress. it was light and flowy, but man oh man it was short. no idea why. it fit everywhere else but just barely covered my bum. everything else just didn't do it for me, so it went back on the rack.
after the mall we headed to get mani's and pedi's which were amazeballs. we had herbal treatment on our legs and forearms. blueberry for me, and lime for miss andrea. it was oh so relaxing and made our skin so soft. i opted for some tulip colored nails with a little sparkle on my ring fingers.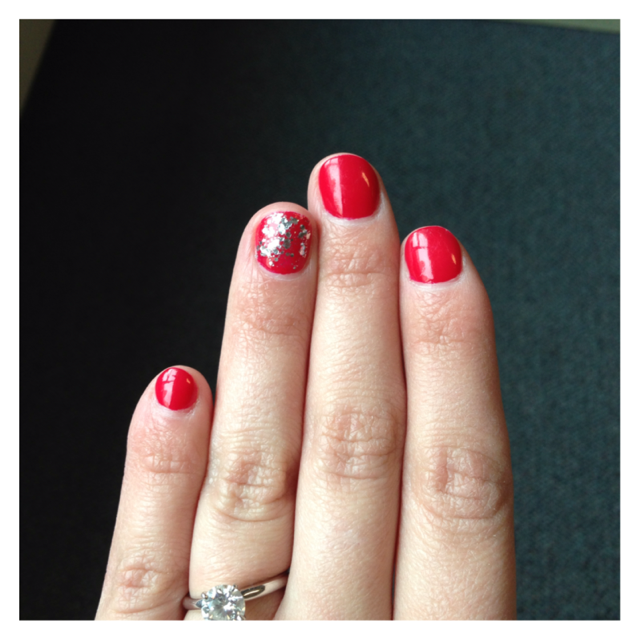 and here's the one picture i took from the surprise party. me and my homegirls.