well since it's half way through the week, i figure it's time to do a weekend recap. still playing catch up with the blog, sorry about that.
the weekend recap is basically a recap of sunday. in the morning AJD and i ran in our first road race of the season. just a quick 5k to celebrate st patty's day a little early.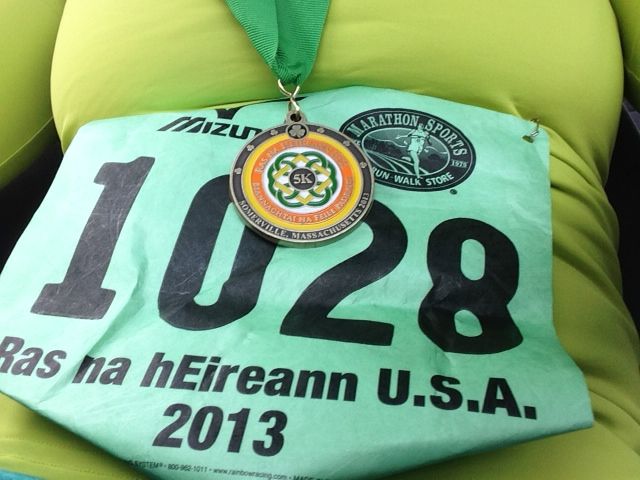 after running we headed to a local pub for some post race beers and nachos. after we put down an entire order of nachos for lunch, we called it a day. i proceeded to pass out on the couch while AJD cooked me dinner. AJD has a 30 before 30 of his own and one of his items is to cook me a dinner once a month. sunday was march's dinner.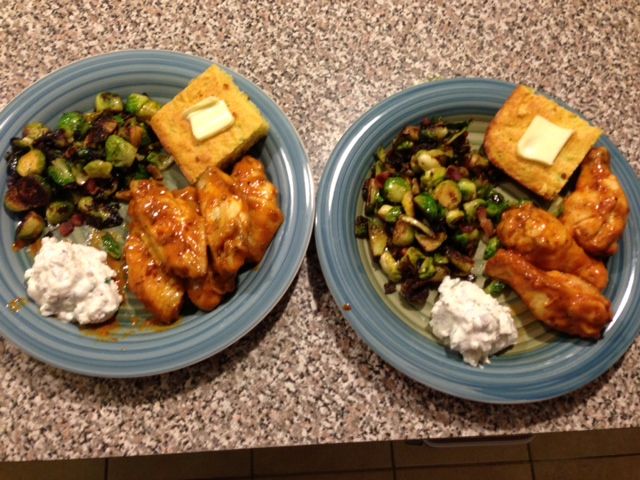 this month we had chipotle dijon chicken wings with greek yogurt blue cheese dipping sauce, jalapeno cornbread, and roasted brussel sprouts. our household has a slight obsession with roasted brussel sprouts as you can tell by the portion size. it was delish. perfect way to end the day after running a road race and then napping all day. successful sunday all around.
p.s if these pictures are upside down on facebook and smart phones, i'm sorry. i still can't figure it out.