my outfit today was terrible. so in place of my own outfit, let's pretend that it wasn't 30 degrees out today. instead, just imagine that it's really warm out and this would be the outfit that i would be wearing if i actually owned these clothes: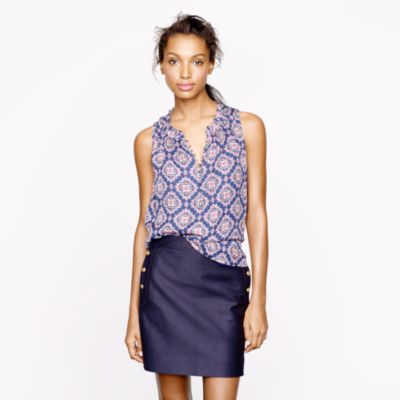 i got a new j.crew catalog today and per usual, i want everything in it. i love this outfit. the skirt with the button details are different yet the overall style of the skirt is classic which i think looks best on most people. the top's pattern is sort of a form of paisley, but not super traditional paisley which i think sometimes looks like a magic eye poster, so i like how this pattern is a little larger, but still eye catching and colorful.
and to finish the outfit, here are the shoes i'd rock with this: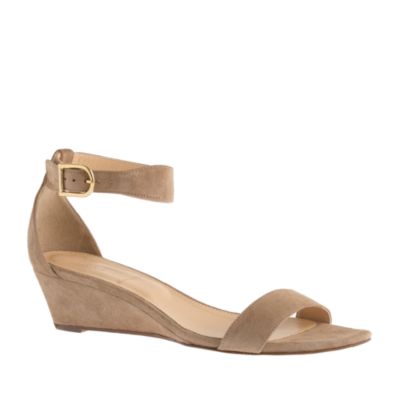 low wedges are in style! huzzah! whenever any kind of low heel comes into style i rejoice. i also cry a little inside because it means i'm going to have to spend a lot of money on shoes that year to stock up on low heels. but i mostly rejoice!