sorry about not posting the last four days, i got lazy. i have zero excuses. just laziness.
valentine's day was superb. got some flowers from my boo and then we went out for mexican.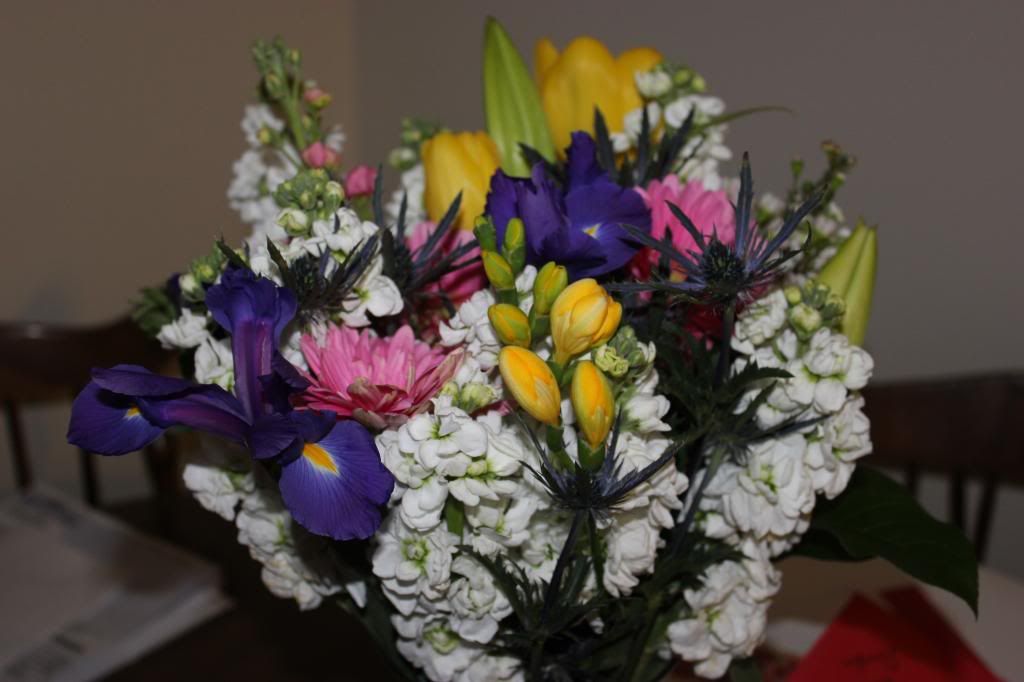 since i'm awful at drinking nowadays, i've been hungover all day due to too many margaritas. it was worth it though.
and now onto the outfit of the day: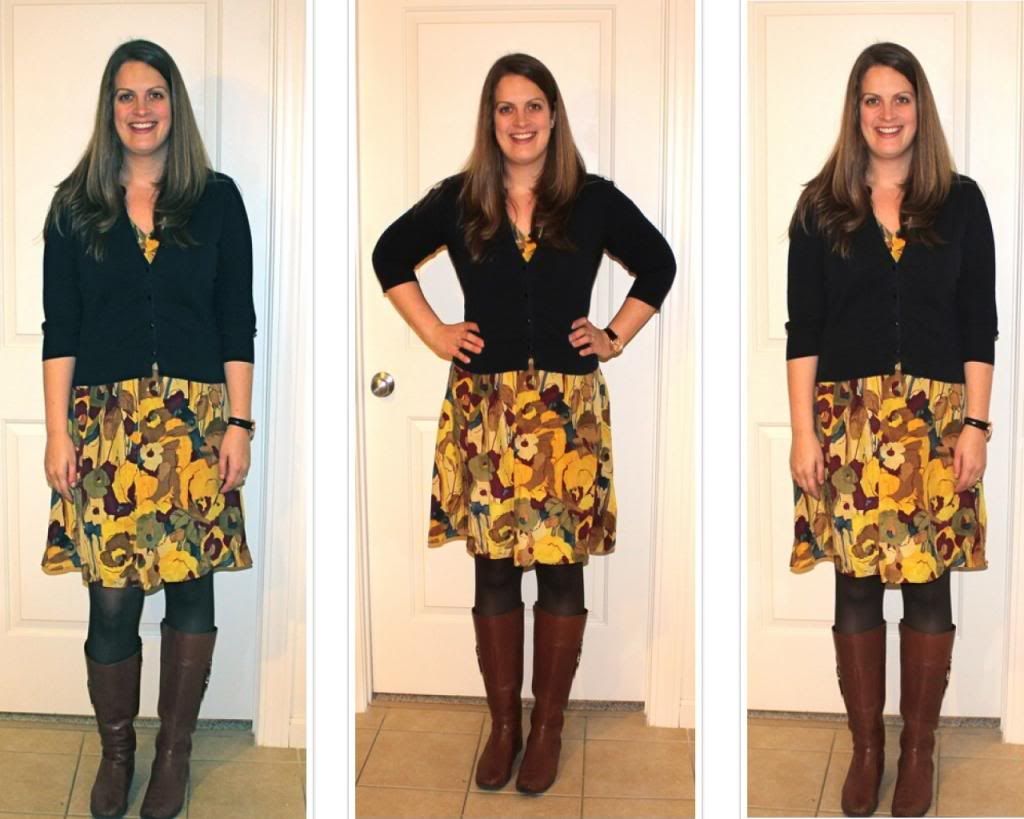 outfit details: boots - anne klein (old); tights - nordstrom rack; dress - banana republic (old); cardigan - j.crew factory (old); watch - michael kors (winter 2013)
i'm still working out my skills on photo editing. clearly i'm not very good at it since all three of these pictures are slightly blurry and all different colors. it's the best i can do for today.
also i'm a big fan of the fact that this dress looks like a watercolor painting up close, so i took a detail shot for you to enjoy on this friday.