i was so close to doing a blog post almost every day last week. i guess i got a little over zealous, but do not fear, i did take my picture before work i just went out for drinks after work and didn't get home until after 11 and thus i went to bed without posting anything.
then it was saturday and sunday and i like to be sans computer for most of the weekend since i'm basically staring at a computer screen all week. i try to save my eyes for most of the weekend.
and guess what, i didn't wear a skirt, tights, and boots this week. huzzah!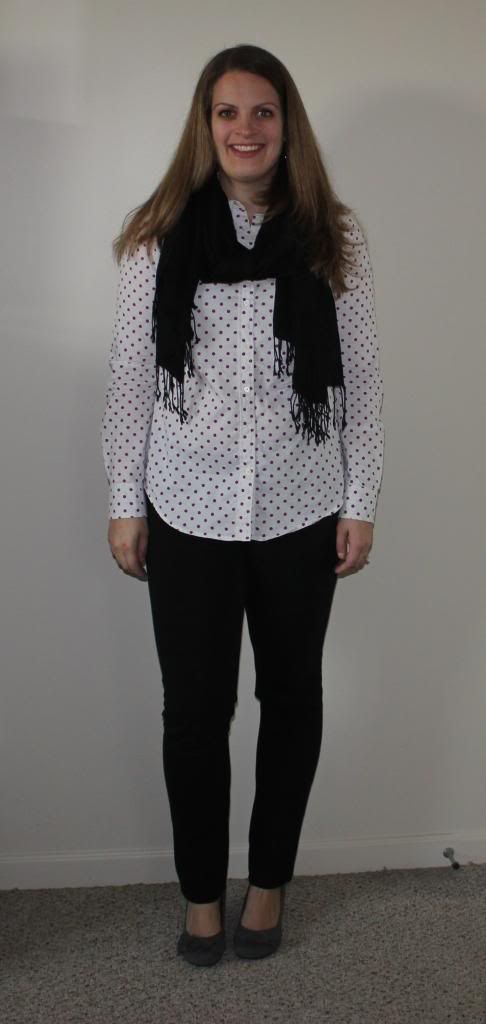 outfit details: shoes - dsw (imagine these are black and not grey. i wore identical shoes in black when i got to work); black pants - ann taylor (old); shirt - gap (fall 2012); scarf - h&m (old)
few things to notice here (besides the fact that this is a crazy awkward picture):
1. i'm in desperate need of a haircut. my hair just started growing like a serious weed lately. unfortunately i don't have an appointment until the end of february, so just call me rapunzel.
2. if you actually saw me on the street i would have been wearing a big puffy north face coat and my old dirty ugg boots. as you probably know it's been beyond cold in boston lately and any skin showing is a no go. i don't care that ugg boots are ugly as sin, they. are. so. warm.