sorry for the radio silence on the blog ever since the golden globe recap. i've been feeling like straight up dog poop all week. fear not though, i did take photos before work on friday for my ootd feature. unfortunately, i came home from work on friday and passed out in my bed, so the pictures never got posted until now.
i swear i wear other things besides skirts, tights, and boots on fridays. i don't know why the last three fridays i've rocked the same type of outfit. oh well, maybe you'll get lucky and i'll switch it up this week. this outfit is comfortable and i was sick.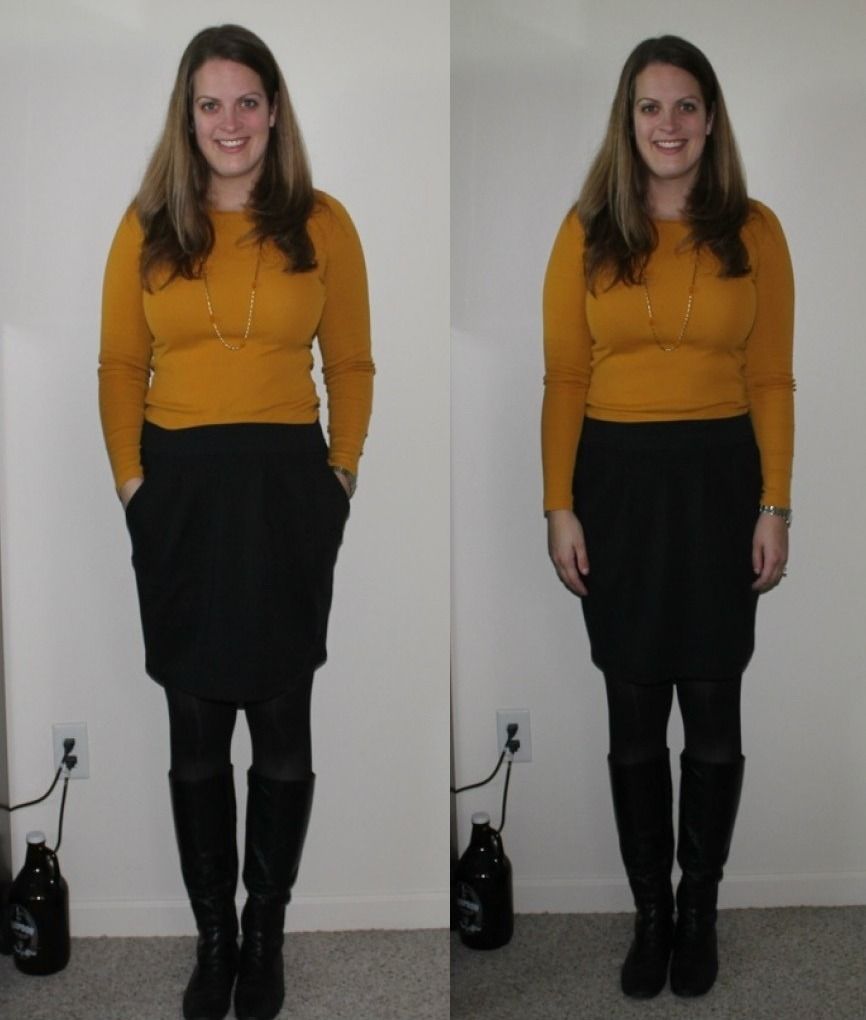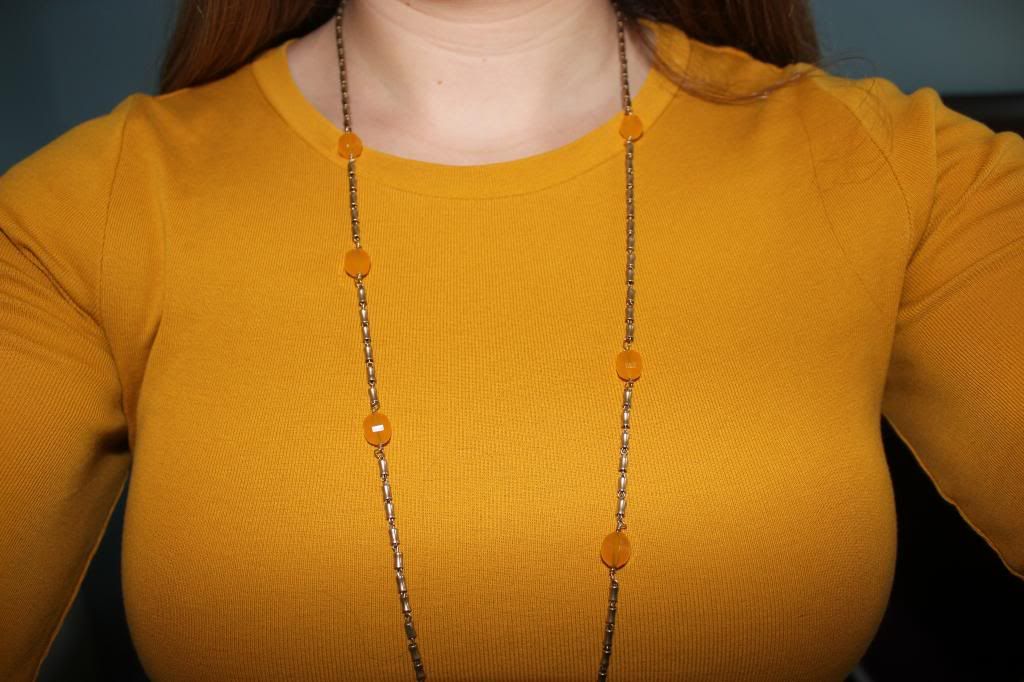 outfit details: shirt - j.crew perfect shirt (always available in varying colors); necklace - j.crew (old); skirt - gap (old); tights - target merona brand (always available); boots - kenneth cole gentle souls (old)
i don't know how people feel about mustard yellow. i've always been a big proponent for it. i understand that it just looks straight up bad on some people, but i've always been a believer that it works with my skin tone and hair color. i could be wrong, but i hope not cause i'm a fan. this skirt is pleated, has pockets, and an elastic waist, aka the perfect formula for a friday. it's on the shorter side for work appropriate, but on a friday, i'll allow it.