this weekend i attended my last wedding of 2012. i spent friday and saturday with college friends, drinking more and staying up later than i normally do. this culminated in attending my friend robyn's wedding on sunday night. needless to say i'm pooped today. thankfully i had one last personal day to use before the end of the year, so i got to take the day off from work today which was delightful. plus it was gross and rainy outside, so i spent it taking a nap and eating a gigantic meatball parm sub. i may have a stomach ache now, but it was delicious while it was being consumed.
here are a couple shots from the wedding:
robyn and conrad looking stunning just after saying their i do's.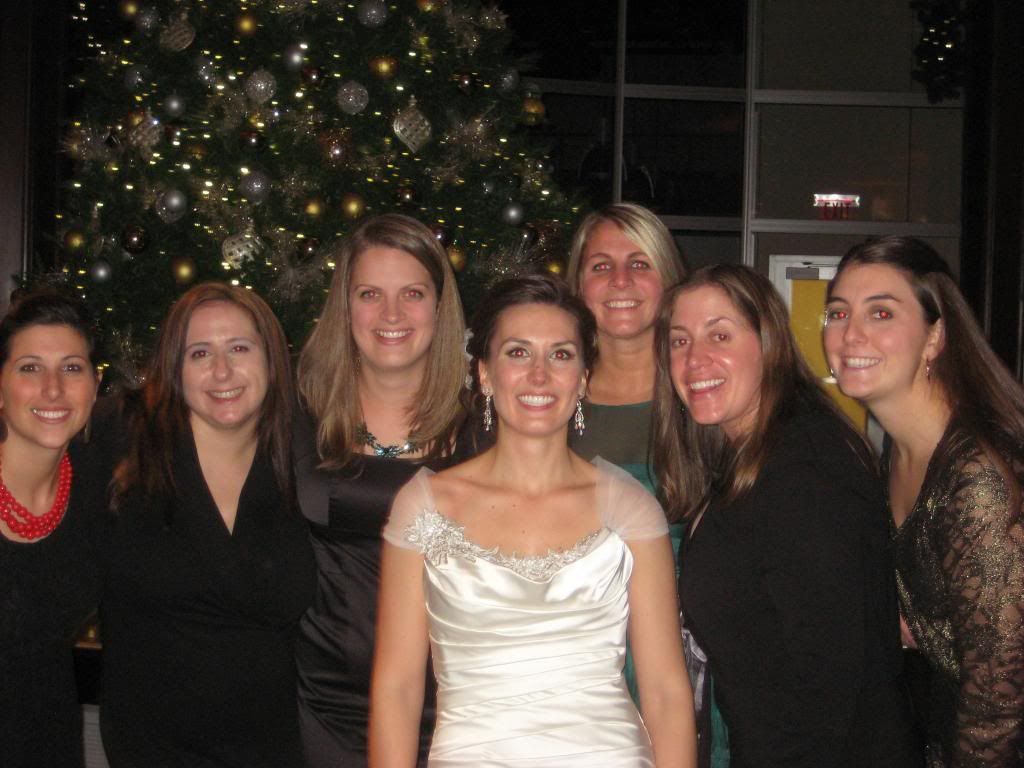 my college friends who made it up to connecticut for the wedding.
finally, not sure if you noticed that AJD is never featured in any pictures. rest assure, he attends all these weddings with me, but he won't let me feature him on the blog until our own wedding. you all better get ready because come next september you're going to be over run with pictures of AJD. muahahaha.