i've never been one of those people who was super excited about needing to get engaged, but let me tell you, you all NEED to get engaged. why you ask? for the sole purpose of getting to register using a scanning gun, specifically at crate and barrel. holy god, it is awesome. we registered on sunday morning at restoration hardware (can't wait to have grown up bedding). they didn't have a scanning gun and it was enjoyable, but more work. then last night, we went to crate and barrel and the scanning gun came into my life. totally awesome. the lady who worked there who suggested that i scan everything i think i would remotely want, totally underestimated my wish list. i had to tone down the list like woah when i got home today, but even that was glorious (ie items that are online only). anyways, moral of the story is, registering for gifts is awesome.
besides registering, sunday involved a work related christmas tree rising party. there was so. much. food. it was all delicious though. i was in charge of dessert, so i made chocolate chip cookies for the kids with peanut allergies attending the party, and then i made these beautes for the peanut butter lovers: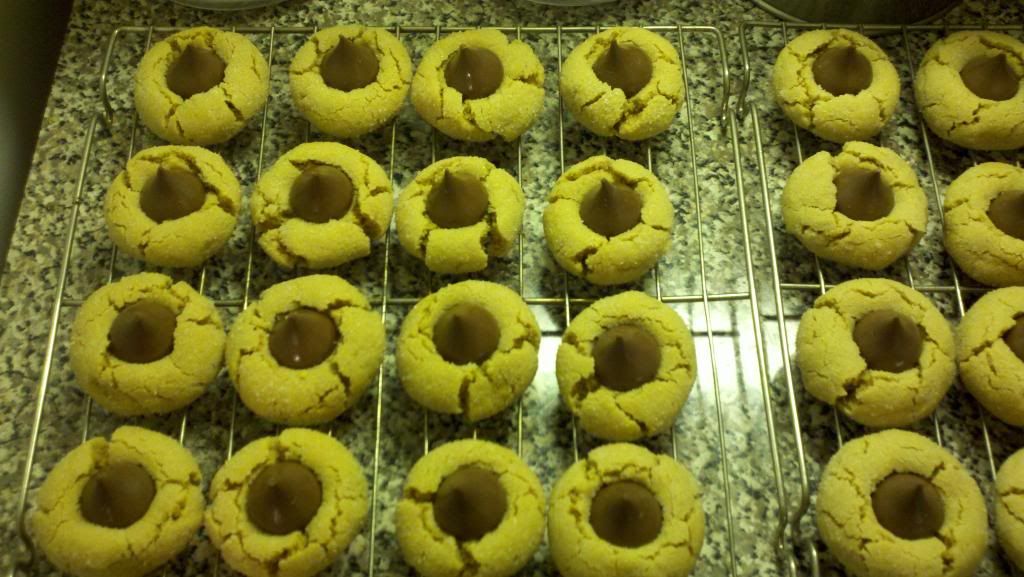 besides food, the drinks were a-flowing. thankfully the hostess of the party taught a 12 year old how to make martinis and let me tell you, by the end of the party girlfriend could whip up a mean martini.