in case you were wondering my apple pie was a smashing success on thanksgiving. i guess all this time i've been a closet pie baker. who knew. i hope everyone's thanksgivings were delightful. mine were lovely, but quite long. i did get dolled up in a new dress to celebrate the occasion.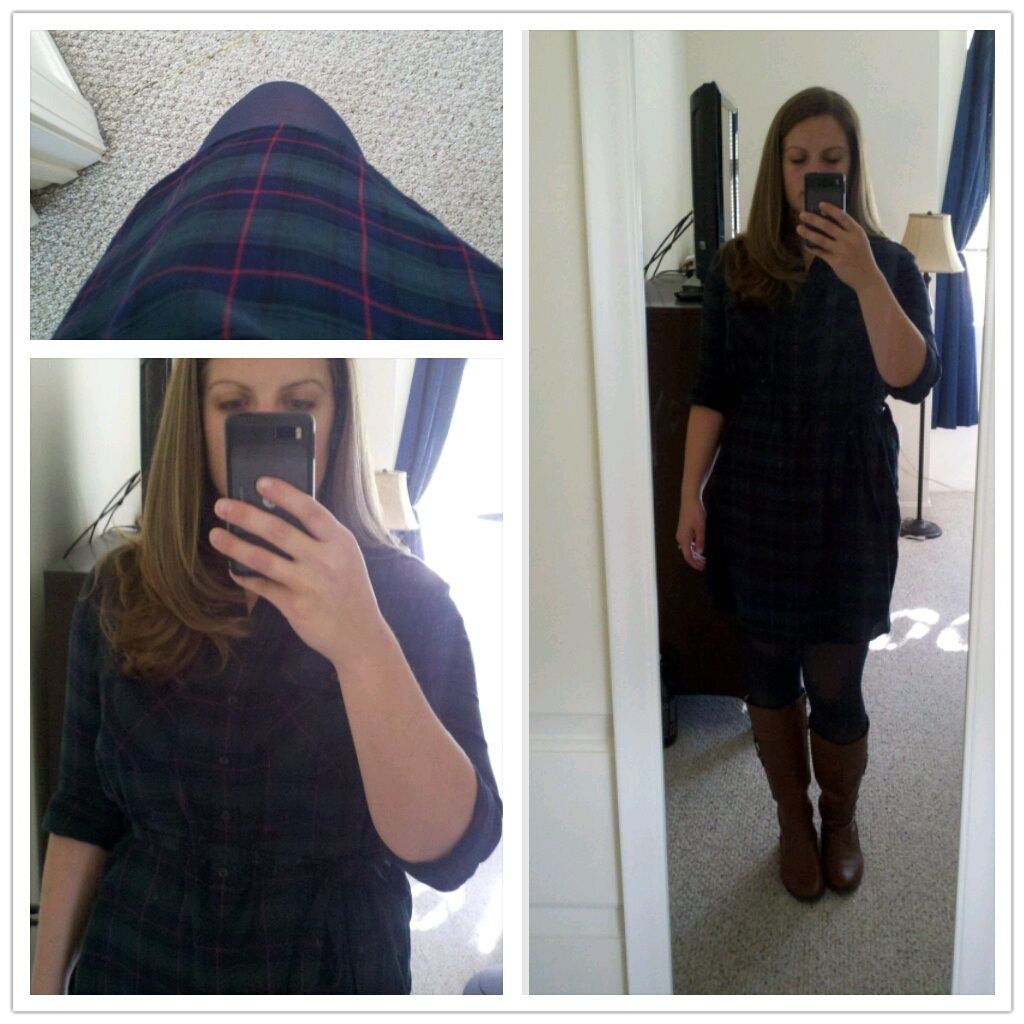 this plaid beauty from the gap was the perfect thanksgiving outfit. it was loose enough to be able to stuff my face, but had a matching tie belt to give some shape. i also want to steal one of AJD's belts and try it with a menswear brown belt on my next wear. the tights are from target (merona size medium/tall aka the greatest size ever created for tall ladies), and the boots are old anne klein.
AJD and i spent the majority of the remaining long weekend watching 19 episodes of homeland (we're all caught up now), some dexter, and a bunch of movies. it was super relaxing. on sunday we figured it was time to leave the house, so we went out to breakfast, then saw argo at the moooovies (even though you know the ending, it keeps you on the edge of your seat the whole time), and then we headed to cut down our christmas tree.
growing up, my family always cut down our own christmas tree. i guess a lot of people don't do this, but this tradition i've continued on with AJD. i mean it's not really christmas until you kill a tree.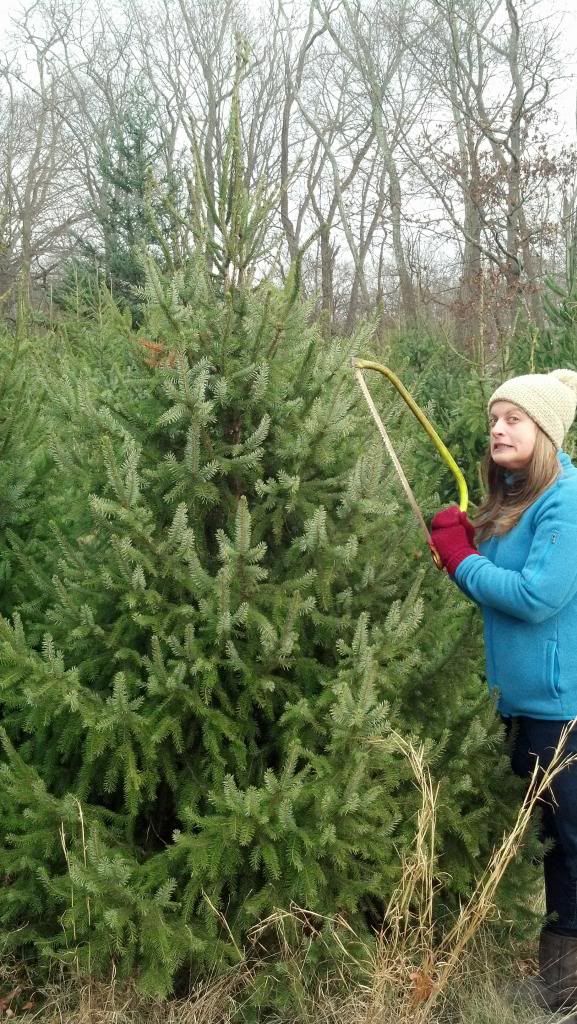 this is me in my new hat from the gap (it's awesomely warm and has a pom pom) getting super nervous for our tree.
and then the tree got it...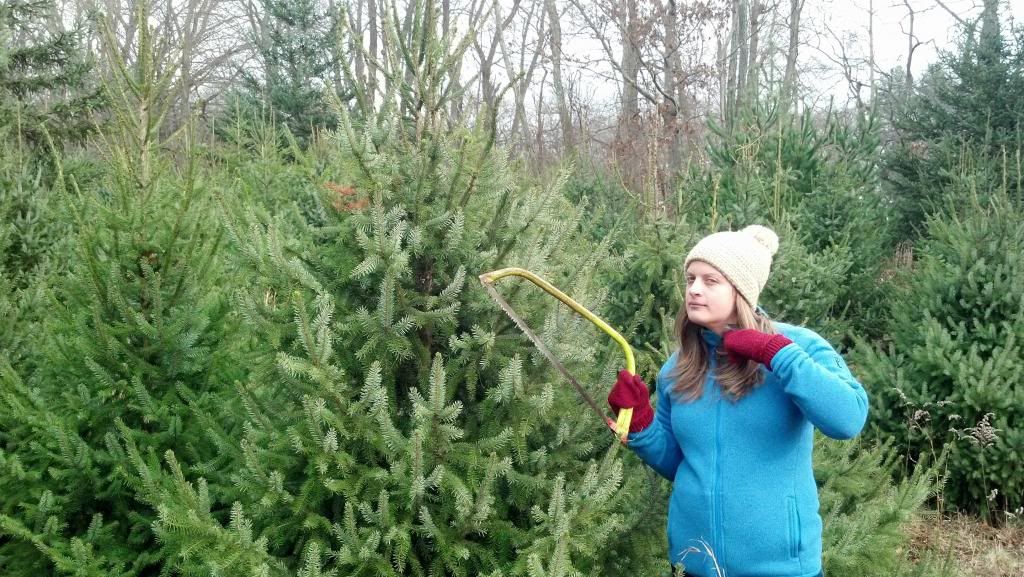 the tree didn't stand a chance.
but now, it looks even better. plus we're feeding it water, so we're not torturers (i know. i've been watching way too much homeland).