tonight the baking extravaganza continued, with my first try at apple pie from scratch. i used my trusty food processer to make the crust, and it worked like a champ.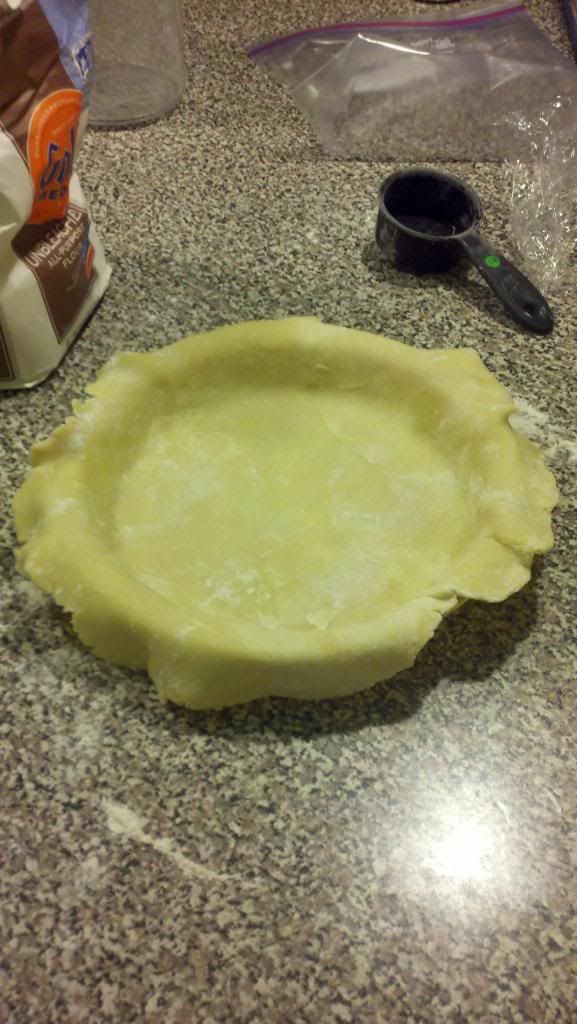 i have to say, i was most nervous to make the crust (probably because it's my favorite part of the pie), but it turned out to be super simple.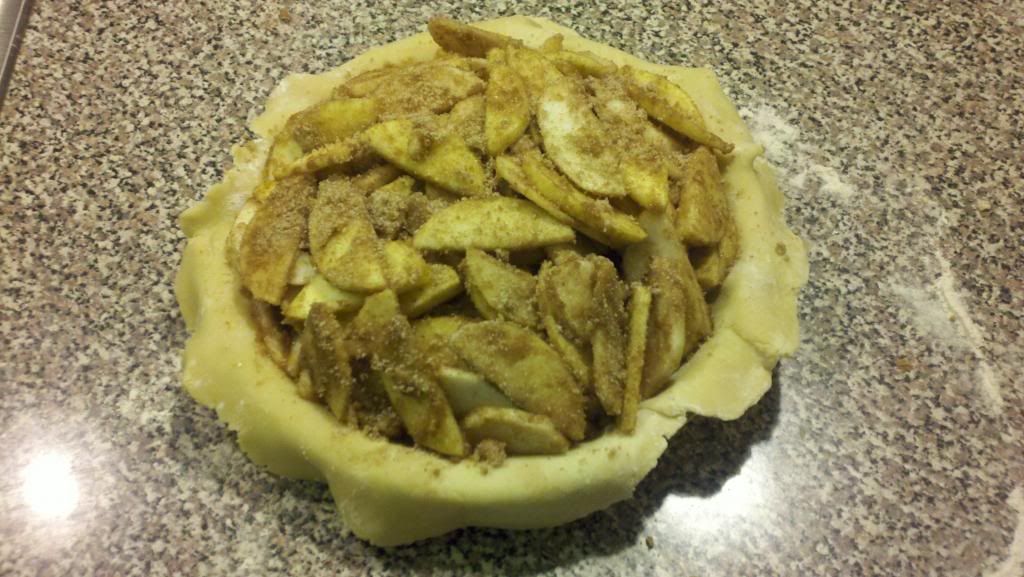 next up was the apple filling. i used a mix of apples from russell orchards in ipswich and a couple cortland apples i bought at the grocery store. i covered those bad boys in a cinnamon and sugar mixture and voila, pie filling.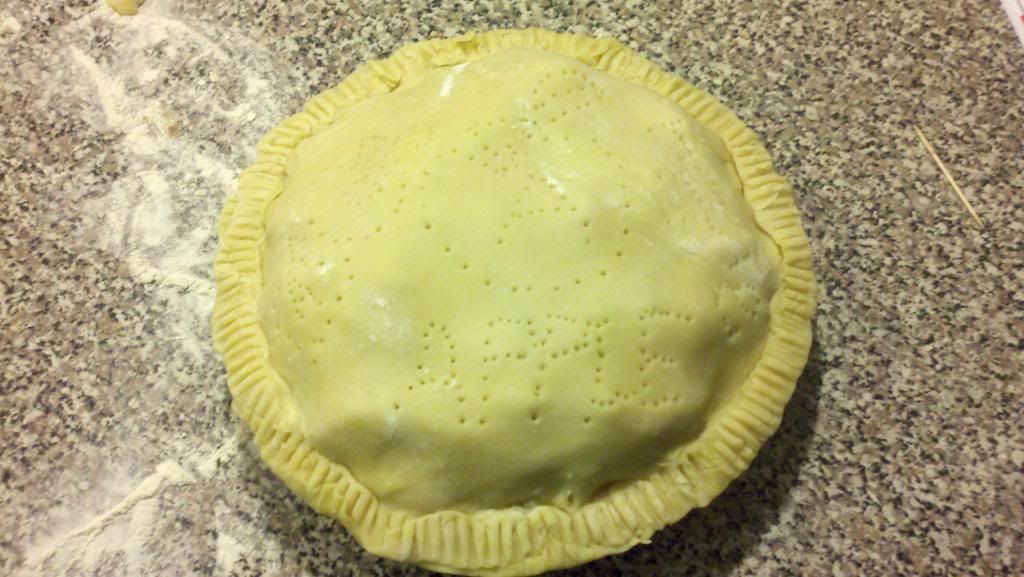 finally, i got a little creative with the air holes. the recipe said to just make x's, but i brought it back old school with designs just like my mom used to do.
i can't wait for the taste test tomorrow. i have to say, regardless of a taste, she's a beauty.