everyone tells me i watch too much tv. if only you knew me back in the day. i had a tv watching schedule every night. i've definitely cut way down now that i have a full time job, but i still pride myself on knowing what is going on on most shows even if i don't watch them. so what do you think i'm doing on tv's biggest night? watching and judging fashions of course. let's jump right in.
best dressed: tie between jessica pare from mad men and tina fey from 30 rock: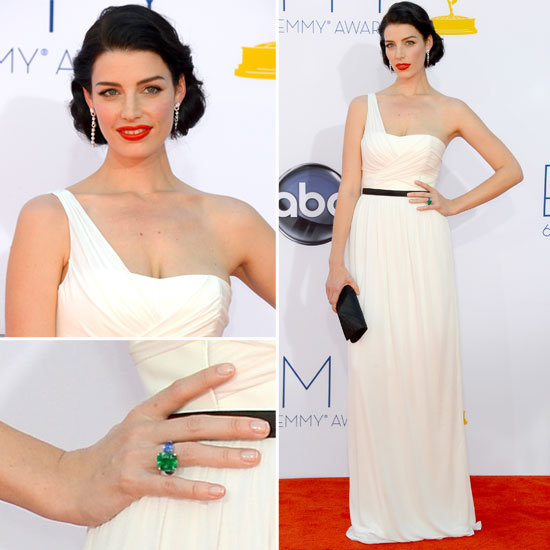 jessica pare in jason wu. i hate her on mad men. her character makes me lose my mind and don't even get me started on my issues with her mouth, but at the emmy's this past weekend, she looked amazing. her dress was so simple and chic, but her green ring and bright lip added some pop. i just thought overall she looking awesome.
tina fey in vivienne westwood. girlfriend always wears navy or black, but when she stepped on the carpet in THE color for fall, burgandy, i had to give it up to miss fey. also this is going to sound really weird, but i love when she pulls her hair back so you can see her ears. she has big ears and you know what, i love big ears. i find them endearing. call me a weirdo, whatevs. on top of that, the visual interest around the neckline brought the house down. *golf clap for tina.
next up is best makeup. goes to my girl (get it) anna chlumsky from veep: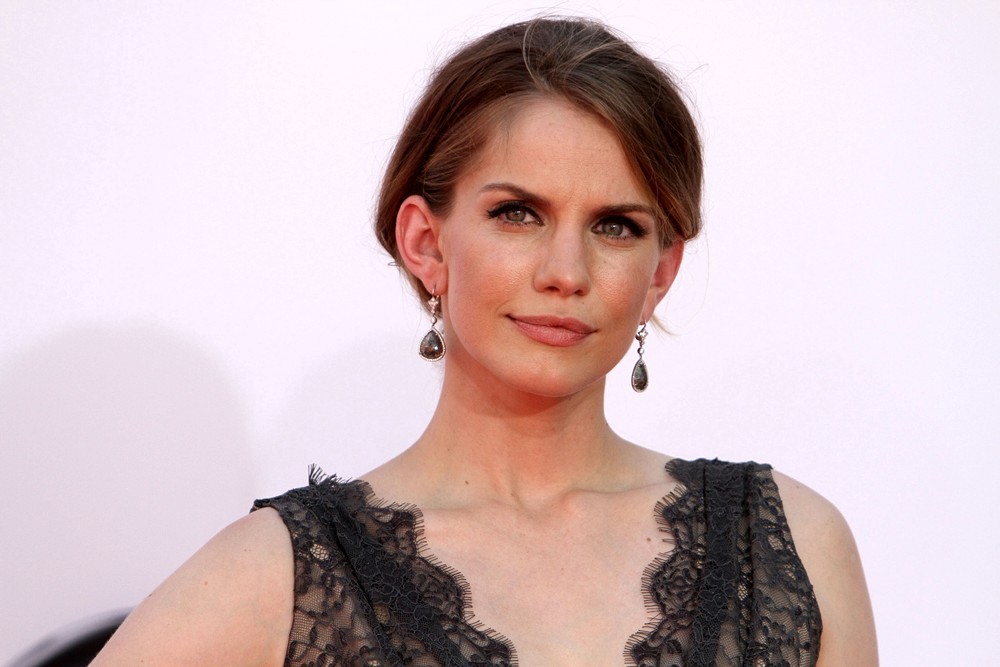 i just thought her face looked stunning. her skin looked great. personally i don't rock lipstick, so i love when celebrities look amazing without it. her soft smoky eye brought all the attention to her eyes. i don't think she's ever looked better.
thirdly, we have best hair, which goes to boobs mcgee, aka kat dennings from new girl:
holy boobs batman. i think that was everyone's reaction when she walked onto the carpet. once i got past her voluptuous bosoms, i couldn't take my eyes off her hair. simply stunning. soft curls, parted away from her face, with some added visual interest in the gold headband. solid work. side note: she's apparently dating nick zano. remember that show where amanda bynes and jenni garth were sisters that lived together on abc family? no? anyone? well nick zano was amanda bynes quirky friend then love interest on the show. remember when amanda bynes wasn't cray cray?
and finally we'll wrap it up with worst dressed which goes to glenn close from damages:
glenn close in

bibhu mohapatra. i saw her and the only thing i could say was ew. the top looked like a suit on her and the bottom was a dress that didn't go. just was not impressed. older ladies should know what looks good on them by now and glenn, this is not your best.
and finally here are my tweets from the evening for random observations (read in reverse order):