the emmy's were on sunday. i live tweeted (AJD's idea). follow me @perfecttimeblog. if you aren't into the whole twitter thing, don't worry, i've got big plans for my judgy mcjudgerson red carpet recap tomorrow. i'll probably copy and paste all my tweets, but regardless you should follow me for future award shows.
to tide you over, here's a super sassy picture of me at the driving range on sunday: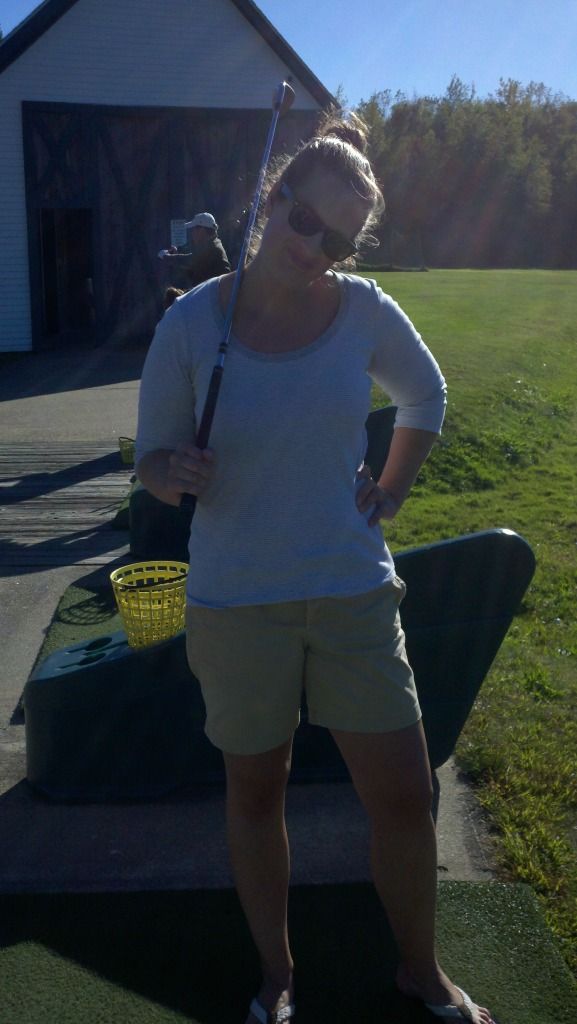 if you didn't know, i'm really good at golf. i whiff about 50% of the time. i like to hit the top of the ball. you know mix it up on the links. i've only been full fledge golfing once. i prefer the driving range to really show my prowess. watch out tiger, i'm coming for your sponsors.
and yes, i golf in flip flops. keeps me super agile. in reality, i had just gotten a pedicure and didn't want to mess it up. priorities people.