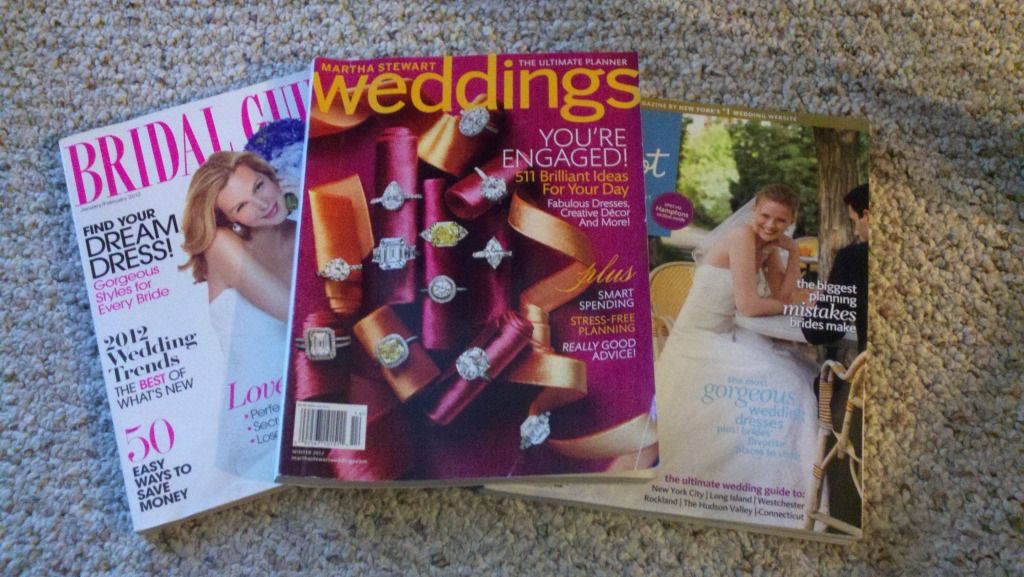 wedding magazines have invaded my apartment. i'm almost into double digits. the wedding is 383 days away. oh yeah, we booked a date and locale. very excited to get that part done. now i guess i'm meant to flip through bridal mags and mark off ideas every time i sit down.
i thought i'd take a break after the date and venue were booked, but it appears as though that is not in my future. i am excited to plan but holy moly shit's expensive.
now i understand why people feel totally bizarre the day after their wedding. it makes total sense. you literally are surrounded by wedding stuff all day errryday for an entire year, and then poof you're done.
this brings me to my next point. i can't wait to plan our mini moon and honeymoon. it's not ideal weather in the fall for our honeymoon location so we're going to go away for a couple days to a closer place and then going on a full fledge honeymoon in prime weather time.
383 days. and counting.