i don't know about you, but it's been an extremely long week for me. loads going on at work just totally drained me. i fell asleep twice on the couch last night before moving to bed at 8:26. getting craaaazy on a thursday night. now onto some friday love.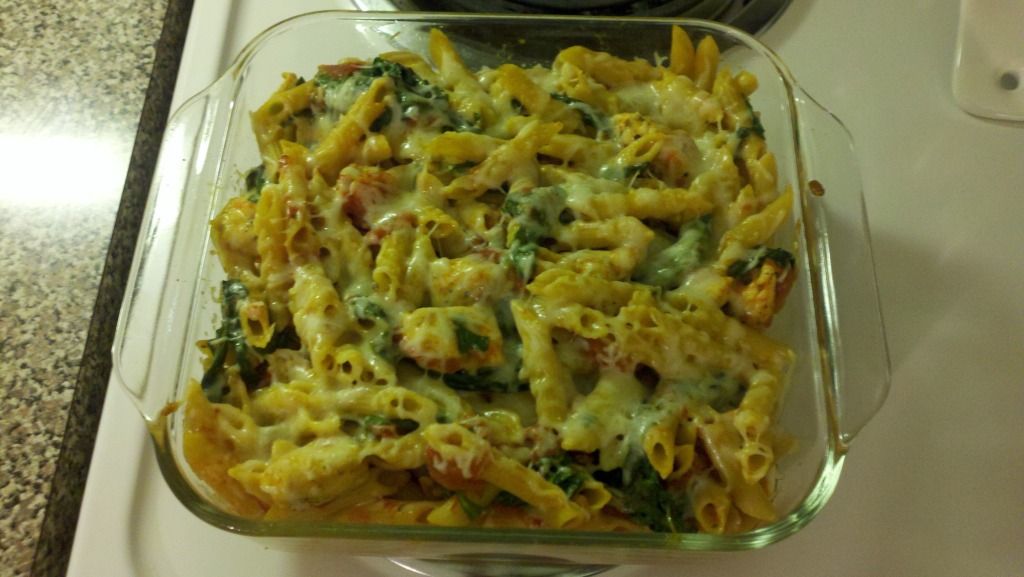 pasta bake i made for dinner one night this week. wheat pasta, fra diavlo sauce, spinach, chicken, and some melted cheese. so delish. so easy. so wonderful.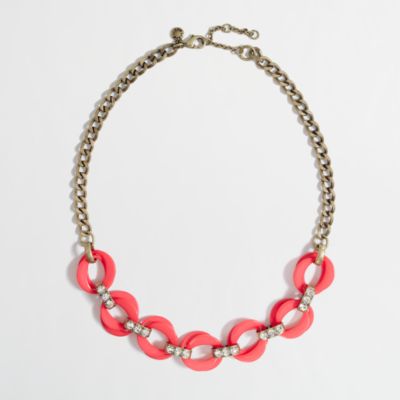 j.crew factory oval crystal-link necklace. this is just one example, but lately i've been lusting after j.crew factory jewelry more than real j.crew. the jewelry is much more in my price point and it's usually a little more on the simpler side than regular j.crew. the color on this beauty is papaya. love.
knee high boots, particularly black leather ones. after absolutely freezing all day long in a skirt and shoes, i immediately came home and put on some jeans and my black leather knee high boots. so toasty and comfortable. whatever style you prefer, they're definitely necessary on a fall friday.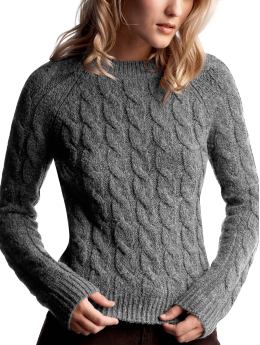 gap cable knit sweater. this isn't the exact one that i'm wearing, but as i said i was freezing all day, so i'm rocking my new gap grey cable knit sweater for the first time this season. cable knit seems to go in and out of style and somehow i always end up either buying one or breaking out an old version that i have. my current one was courtesy of a birthday gift card aka free aka the best kind. the only way my outfit could be improved right now is if i was wearing burgundy skinny jeans. soon. they will be mine.