welp, after feeling bad about the current state of my life, i decided to stay up until midnight last night watching the olympics and chelsea lately. but in my defense, will ferrell was the guest on chelsea and how can i not watch that. then misty may and kerri walsh (i'm too lazy to write their second last names) won their third gold, so i obviously had to stay up to watch their entire interview with bob costas.
but good news on the homefront today. i got a pedicure huzzah! yes, that is a form of aqua on my toes. deal with it.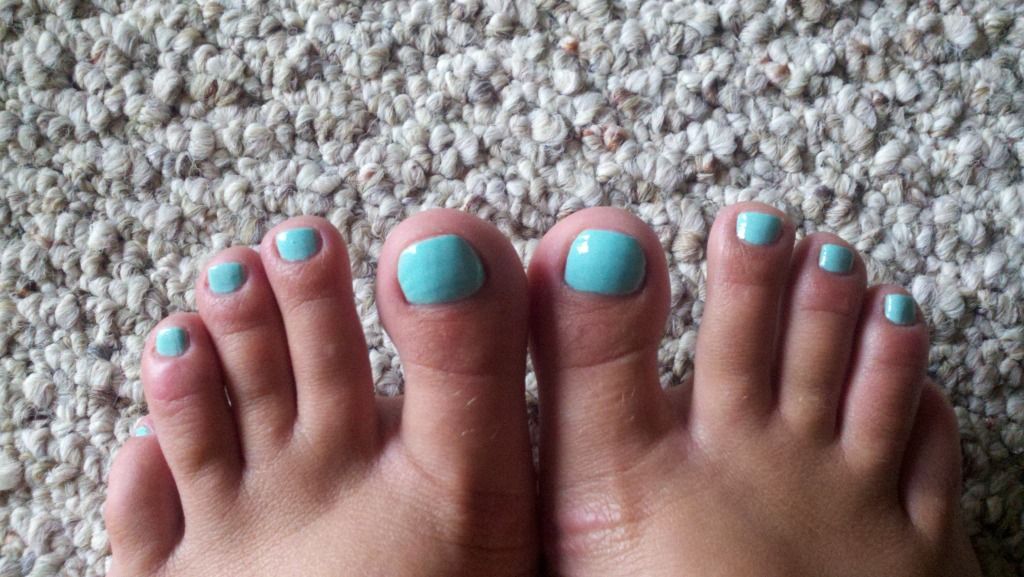 also i attempted to fix a hem that fell out on some work pants. i failed, but at least i tried. but i did successfully fix a skirt's zipper. success!
and on top of that, after chopping off my hair in march 2011, it's finally long enough that i don't hate it anymore.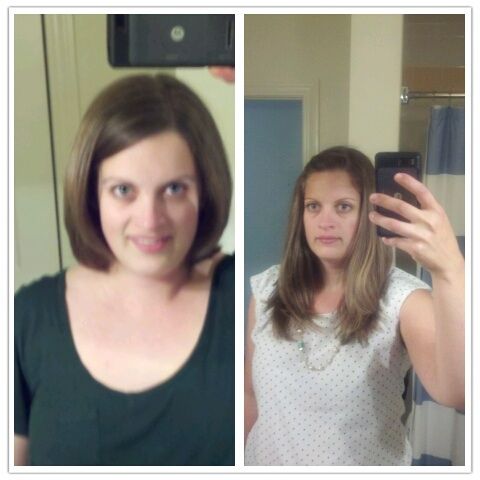 see before and after. please disregard the blurriness of the before photo and my giant man hand and weirdo face in the updated picture. it still needs to grow more but i finally don't hate it.