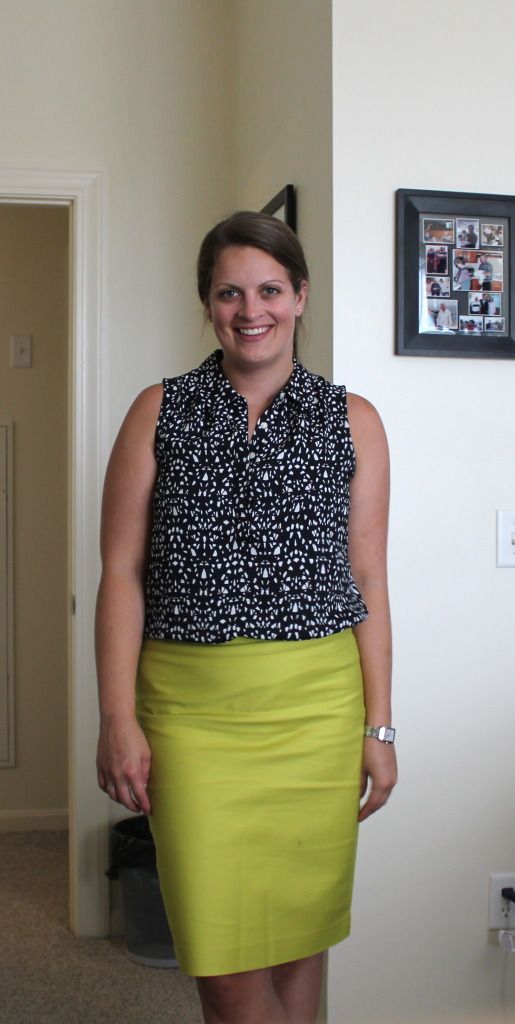 shirt: ann taylor loft; skirt: j.crew no. 2 pencil skirt
this is what i wore to work today and i have to say it's one of my favorite work outfits that i've worn in awhile. I decided not to include my feet since my work shoes stayed under my desk. if i have one complaint about j.crew clothes, it's that they wrinkle pretty easily. i love this skirt enough that i can deal with a few wrinkles after a full day behind a desk. i've been trying to put in extra effort in planning out my work outfits, and i view this combo as a success. it definitely works better for me if i plan my outfits prior to staring in my closet after i get out of the shower in the morning. my brain just doesn't function how it needs to regarding outfit creation pre-8 am.
also i adjusted the lighting in these pictures a little and used the self timer. well look at me getting all high tech and not using my cell phone and a mirror.