i didn't really go all out shopping after my birthday like i usually do, but i have grabbed a few things here and there. recently i've been loving old navy. i picked up this silk mint tank recently and i'm loving it. silk blouses are all over the place. i don't know how long the trend will last, so to me it's the the perfect thing to buy at old navy. no need to drop loads of dough on a piece that you're not sure will stand the test of time. it's light and loose and can be warn untucked with pants or tucked in with a pencil skirt. perfect for boston at the end of august. bonus too that it was less than $20. old navy had multiple colors and patterns. definitely go check it out if you're in the market.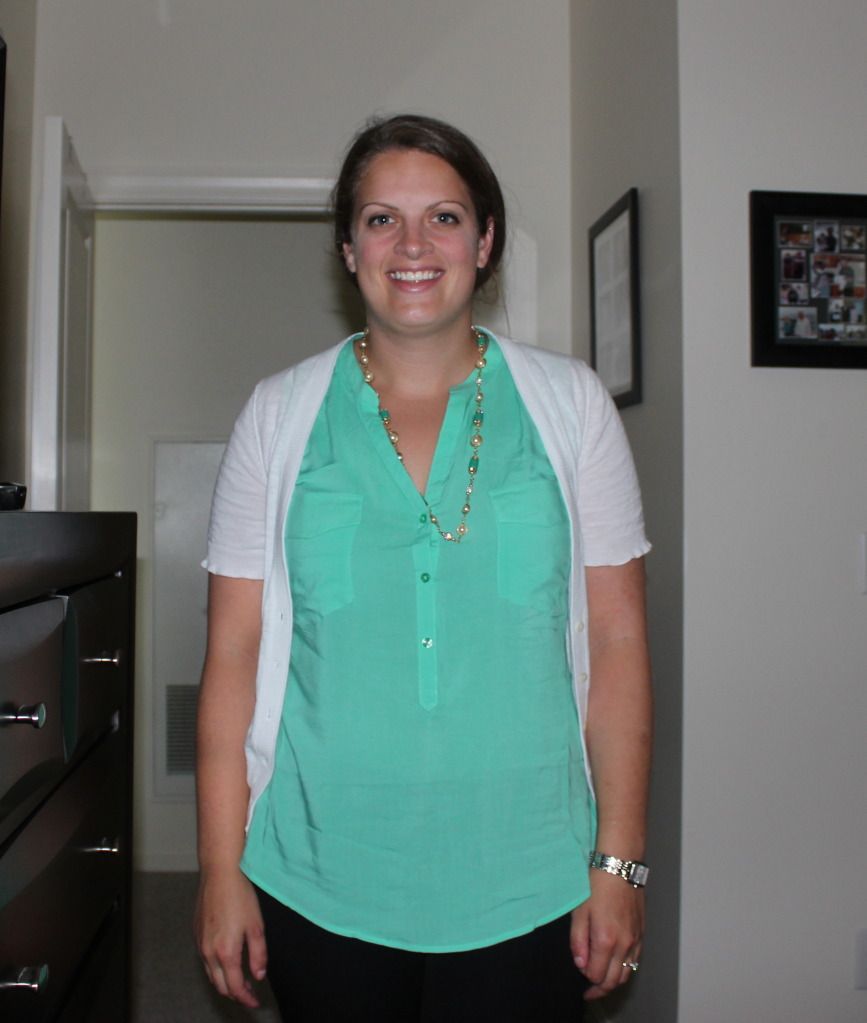 silk shirt: old navy; cardigan: banana republic; necklace: j.crew; sloan ankle pant: banana republic
p.s. these definitely are not attractive pictures that i just snapped of myself but i was too lazy to retake them, plus the camera is running out of batteries. deal with it.