i'm about to turn 29 on monday and i am currently a hot mess. i am in dire need of a pedicure: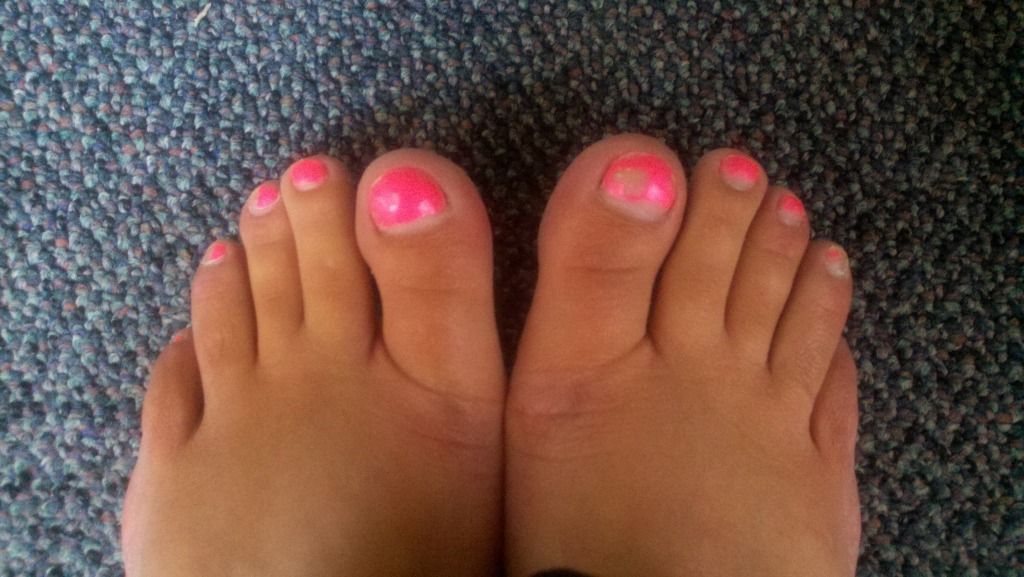 the olympics are ruining my life. seriously, every night i'm up until almost midnight, and for me, that is late. i'm so overtired every day. damn you aly raisman and your amazing floor routine. i just fell asleep on the couch while watching the sex and the city instead of going to the gym. now it's 7:20 and i still have to go to the gym and then come home and cook dinner, eat, and shower. then i'll have dvr'ed three to four hours of the olympics and my hot mess self will stay awake until alien bob costas tells me he's signing off for the night. seriously, the man does not age (except for his ridiculous dyed hair). he must be an alien.
needless to say i need to get myself together in the last few days of my 28th year.
p.s. you're welcome for the close up of my ugly toes.